Copyright 2015 CheapChopperz.com
What will I find at Cheap Chopperz?

I have a large shop, with a small storefront area. I stock most popular bobber parts. If you are in need of something or several parts to finish your project, shoot us an email....I probably have it hanging on the wall.
Sportster Gas Tanks
TC Brothers HardTail for XS650
Throttle housings and Grips
Solo Seats and Springs
Air Filter Pods
Z-Bars
Flat Fenders
Project Bikes
Oil Bags and Fakey Bags for Electrical/Stash
Biltwell Helmets
More...
Where is Cheap Chopperz?
Cheap Choppers/Direct Discount USA is located in Upland California at:
988 W 9th Street
Upland CA 91786
.... but I will no longer be building and stocking an inventory of bobbers. If you have a special request, I may build you a custom bobber or a partially complete bike that you can finish with a 50% deposit only. But that will depend on the person and the project... and I will decide as I go.
or
you can visit our ebay store to buy bobber parts.
CheapChopperz Store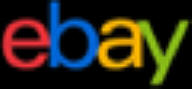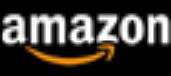 Who is Cheap Chopperz?

Cheap Chopperz was created by one of the founding members of Viking Motorcycle Company, and having competed in the Metric Revolution Motorcycle build-off we are more than capable of creating just about anything you can dream up. We have done it all from High dollar customs to low budget bar hoppers. Let Cheap Chopperz build your next ride.
If your a broke ass bitch...well...you'll need a cheap ass chopper.